THE TASTING AREA OPENS ITS DOORS AGAIN!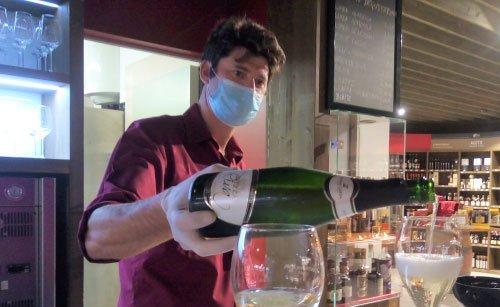 The first of what we trust will be a long series of good news.
| | |
| --- | --- |
| news & events date | 21/05/2020 |
Update (August 17th, 2020): gloves are not necessary anymore.
Agraria's tasting area has reopened the doors! Our staff is ready to let you discover our delicacies in complete safety. Reservations are welcome: call 342 146 3627 for availability.
For more information, read the full regulations below.
* * *
Before booking your tasting, read this list of things to remember carefully:
We advise you to book your tasting at 342 146 3627. This will allow us to guarantee you a better service.
Before entering the tasting area, disinfect your hands with the dispenser that you will find at the entrance of the area.
In the tasting area you can only remove your mask when you are seated. When you get up, you will have to wear it again.
In the tasting area you can also take off your gloves. But you will have to wear them again when you leave the area.
In any case, respect the safety distance of at least one meter on each side.
Two people can sit at each table. It will be possible to join two tables for tasting in four, provided that the patrons sit on the four sides of the joined table.
You will not be able to use the counter service.
For hygiene reasons, we prefer electronic payments (ATM and credit card).
The staff in the tasting area have been instructed to respect the hygiene protocol applied in the restaurant.
So, we look forward to having you with us!
See you soon,
Agraria Riva del Garda
P.S. Need further clarification? Write us at communication@agririva.it, we will be happy to answer all your questions!
---