Vineyards and Cellar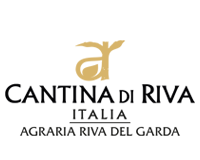 Geographical position, variation in altitude, soil morphology and climate create unique conditions, different from the rest of Trentino. In this so special landscape grows equally vine varieties producing white and red fruit.
The great fragmentation of farm ownership has allowed a cure and a respect for the land that is reflected in the quality of the grapes and their wines. Great attention is paid to each of the vegetative stages, faced with the advices and support of technicians and oenologists of Agraria, in relation to soil type, exposure, elevation, plants, using techniques that are modern but respectful of traditions. 33,000 tons are the average harvested grapes, pressed and vinified in the cooperative, from 280 members winemakers.

The winery, since 1957, has gradually developed a path that led to the current high production levels. The facilities are modern, avant-garde, updated constantly in search of perfection for each type of wine, in accordance with the denominations DOC, IGT and ORGANIC, and the highest local quality.
All varieties are worked optimally, from the sparkling base wine to the ones aged in wood, by carbonic maceration for young wines to hyper-reduction vinification for more expressive varietal white wines. The computerized monitoring of all stages of production, including aging, provides the best control and product traceability.